Paphos Economy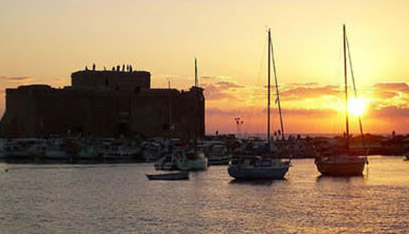 The economy of Cyprus is a liberal market economy. Paphos, which is located in the south-west of Cyprus is governed by the Cyprus (Greek Cypriot) Government, whereas the northern part is controlled by the Turkish Cypriot administration.
Due to political instability tourist arrival in Cyprus has not been consistent, resulting in fluctuating economic conditions. The economy depends heavily on fishing and tourism.
For tourists, there are several major banks in all the main cities in Cyprus, with English speaking staff and ATM machines.
The city of Paphos (or Pafos) has developed into a major tourist centre as it enjoys the famous Mediterranean climate throughout the year. Home to an eye-catching fishing harbour it serves as a small Marina and a fisherman shelter, which houses 3000+ boats. The main harbour of Cyprus is in Limassol, which attracts most of the trading activity.
The second-largest international airport of Cyprus is in Paphos and therefore is now gaining new importance not just among tourists but also as a commercial centre. Many international airlines operate regular scheduled and charter flights to and from Paphos. Due to Turkish invasions and their illegal occupation of significant tourist centres like Keryneia and Ammochostos, which lie in the Paphos district, the government and the private sector have made major investments. Economic development in Paphos is rapid, but among all of them, tourism is picking up fast.

While Kato Pafos is a major tourist hub and most of the hotels and entertainments centres are located there, Ktima is a historical region.
The government concentrated on investing in irrigation dams and water distribution works, road infrastructure and the building of Pafos airport. The private sector mostly spent their money on hotels, luxury villas and entertainment centres.
Recommended Activities