Visa Requirements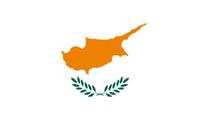 Do I need a visa when travelling to Paphos, Cyprus?
Some nationals require a visa for the duration of intended stay in the Republic of Cyprus for different reasons such as tourism, business, education, employment or residence. Transit passengers also require a visa for their stop in Cyprus.
Cyprus visa is required for all nationals except the nationals from the following countries:
This visa is for a stay of up to 90 days, provided they are genuine visitors.
(1) Nationals of Britain, Australia, Canada, USA, Other EU, Japan for a stay of up to 90 days.
(2) Nationals of Andorra, Argentina, Bolivia, Brazil, Brunei, Bulgaria, Chile, Costa Rica, Croatia, Czech Republic, Ecuador, El Salvador, Estonia, Guatemala, Honduras, Hungary, Iceland, Israel, Latvia, Liechtenstein, Lithuania, Malaysia, Malta, Mexico, Monaco, New Zealand, Nicaragua, Norway, Panama, Paraguay, Poland, Korea (Rep), Romania, San Marino, Singapore, Slovakia, Slovenia, Switzerland, Uruguay, Vatican City, Venezuela, and Special Administrative Regions of the Peoples' Republic of China: Hong Kong and Macao for a stay of up to 90 days.
(3) Transit passengers continuing their onward journey by the same or first connecting aircraft within 24 hours must hold valid onward or return documentation and not leaving the airport.
Types of Visas:
(1) Short-stay visas:
It includes a travel visa and multi-entry visa. Both visas are valid for a stay up to 90 days only. But for a multi-entry visa for business, etc., the total duration of the visits should not exceed three months in any half of a year from the date of the first entry.
(2) Long-stay visas:
For a stay more than 90 days, all nationals require a long-stay visa. It includes Cyprus residence visa, work permit visa and student visa.
(3) Transit visas:
Passengers travelling from one country to another country and passing through the territory of the Republic of Cyprus might need a Transit Visa. This type of visa can be exceptionally issued for several transits, but the duration of each transit case should not exceed five days.
(4) Airport transit visas (ATV):
Passengers continuing their onward journey by the same or first connecting aircraft without actually entering the national territory of Cyprus during a stopover or transfer between two stages of an international flight might need an Airport transit visa.
(5) Group visas:
It is one type of transit visas, which is limited to a maximum of thirty days. Group visas can be issued to groups of between 5 and 50 people. The person in charge of the group should have an individual passport and, where necessary, an individual visa.
Application requirements:
(1) Original passport with at least six months validity.
(2) One completed application form.
(3) One passport-size photo
(4) Confirmed return/onward ticket and evidence of hotel reservation.
(5) Proof of sufficient funds for the duration of stay
(6) Fee payable by cash or postal order only
(7) For business trips, a letter of invitation from a company with details.
(8) For students, a letter from the applicant's place of education.
Time required to issue visa:
The time required to issue visa may vary according to visa required and nationality of the applicant. Most applications are processed within 24 hours, but sometimes it may take two weeks to get referred by Cyprus.
Please note: The information contained in this website is for general information purposes only. Any reliance you place on such information is therefore strictly at your own risk. Please contact your nearest embassy for accurate, up-to-date information.
Recommended Activities