Shopping in Paphos
Shopping in Paphos (Pafos) has been through a lot of transformation over the last decade or so, with the emergence of many supermarkets and shopping centres, together with the introduction of well-known high street brands. The main shopping lane which runs parallel to the beach promenade is an ideal place for the tourists to shop. Some of the exciting options to try in Paphos are Papantoniou Supermarket, G.Sel Milano Boutique, Debenhams, etc.
Do not forget to check out traditional souvenir shops and open-air markets also lined up with local restaurants for some unique gifts at reasonable prices.
After a hectic day of shopping, you can have some fun watching a movie at one of the cinema theatres.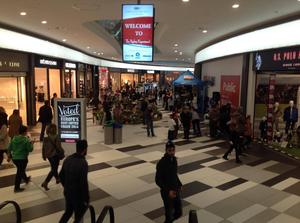 Kings Avenue Mall
Kings Avenue Mall
Kings Avenue Mall, a concept shopping mall housing around 120 shops are located in central Paphos (Pafos). The mall offers a selection of cafes, food kiosks, mid-high end shops, a multiplex cinema with six screens, and an arcade with interior and exterior play areas. The mall has a huge shop called Jumbo, which has three floors well-equipped to sell everything from swim-wear to toys. There is a wide selection of clothing and shoe brands with international brands such as Marks & Spencer and Zara. The mall offers free parking.
Address: 2, Corner St. Paul & Tombs of the Kings, 8046, Paphos, Cyprus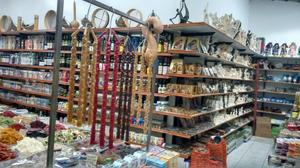 Paphos Market Traditional Shop
Paphos Market Traditional Shop
Paphos Market, an indoor covered market offering traditional-ware, has a Bazaar-style setting and is located in the centre of the town. The market sells clothes, jewellery, lace, hand-made candles, artworks, pictures, colourful handbags, shoes, leather goods and souvenirs. You can buy souvenirs from Christias Souvenir Shop, Ocean Souvenir shop, and Zemi Souvenir shop. The lace can be found at Andros Handmade Lace, and baskets at STOA shop. After your shopping stretch, you can stop at the conveniently located restaurants and cafes.
Address: Agoras 41, 8010, Paphos, Cyprus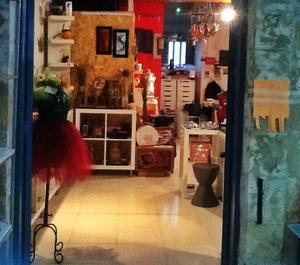 Kivotos Gallery

Kivotos Gallery
Kivotos Gallery offers unique and authentic works of arts and crafts strongly reflecting the Cyprus traditional-ware. The gallery has been awarded as 'Destination Pafos' approved by Cyprus Tourism Organization, the Travel foundation and the CSTI, for excellence and quality of items which are made by local Greek and Cypriot artists. You will find superb jewellery, knitted and crochet items, glasswork, ceramics, metalwork and souvenirs. You can feel the hospitality with the charming owner Christiana Mouzouri, who greets and guides you at the gallery.
Address: 67 Agoras, 8010, Paphos, Cyprus
Tel.: +357 269 460 75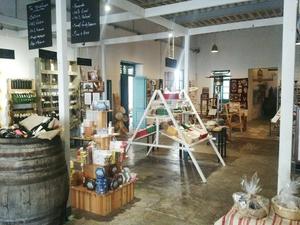 The Place

The Place
Experience what Cypriot art, handicrafts and culture is all about at 'The Place', a one-stop destination for all the traditional articles in Cyprus. This shop is located in Old Town, Paphos, and is easy enough to reach. You can even watch for yourselves the creation of handicrafts like basket-making, pottery, woodcarvings etc. along with tasting authentic wines from Cyprus.
Address: Constantinou Kanari 56, Paphos, Cyprus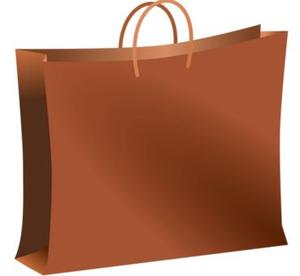 Cyprus Handicraft Centre
Handicrafts and pottery is a long-standing tradition of Cyprus, and Paphos is no exception. The best example that can be cited is Cyprus made the sword of Alexander the Great. All such beautiful, ancient rare handicrafts can be seen at the Folk Art and Handicraft Centres located all over Cyprus. The main centre is in Lefkosia, but there are also district centres in Lemesos, Larnaka and Paphos (or Pafos) along with shops and experimental workshops. One can get to see products made from precious stones, metal, wood, textiles, silk, wool or cotton whose craftsmanship secrets have been handed over from generation to generation.
Aphrodite Jewellery
Aphrodite Jewellery
Aphrodite Jewellery is a great place to buy those much loved shining baubles for your wife, girlfriend, mother or sister. Situated on the Makariou Ave, this place has an extensive collection of affordable jewellery and watches which are exquisitely made over here. The owner of the shop is amiable and provides an excellent service.
Address: Arch. Makarios Ave No.83, Paphos, 8010, Cyprus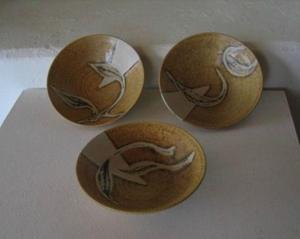 Lemba Pottery
Lemba Pottery
Situated in the small village of Lemba, 5 km away from Paphos, George and Sotiroula Georgiades started Lemba Pottery Gallery in 1998. It can be visited whilst on the way to Coral Bay, which is one of the best sandy beaches in the region. Here, products are of superior quality as they are individually crafted using unique pottery techniques. Pottery is sold in the form of cups, mugs, kitchen jars, water jugs, storage jars, dinner plates, etc.
Address: Eleftherias Street 18, Lemba - Village, Pafos, 8260, Cyprus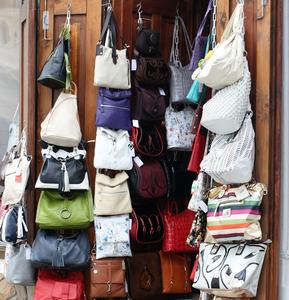 Paphos Open Air Market
The Paphos Open Air Market is located at Timi village and is open every Sunday from 7.00 a.m. until 2.00 p.m. Locals come together to sell their products and you will find a lot of local Cypriot knick-knacks and decorative items along with some handicrafts.
Address: Timi Village, Paphos, Cyprus
Recommended Activities