Paphos Festivals
Cyprus is not only known for its sandy beaches and the sunny days, but also for being one of the most ancient countries in the world.
The city of Paphos (Pafos) is no exception and celebrates significant events, festivals as well as organize exhibitions of various types with much zeal and passion.
This historic city has many religious festivals such as the Agia Paraskevi Traditional Fair, Paphos Aphrodite Festival and the Green Monday, along with popular festivals like Paphos wine festival, Paradise Jazz Festival, Ancient Greek Drama, etc. which also symbolizes the rich legacy of the city.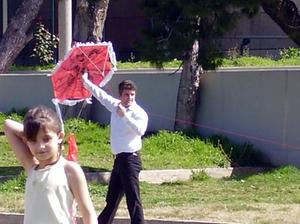 CC / Kag427
Green Monday
At the beginning of Lent, 'Green Monday' is celebrated in Paphos (or Pafos) with a kite flying competition at the town's lighthouse. Everyone wears their traditional attire and is in a jolly, carnival mood. There is a lot of music, dancing and also delicious vegetarian food. The Green Monday is the first Monday of Lent and is an official holiday in Cyprus. The day is marked by merry-making and the in the company of kith and kin.
During Lent, Catholics abstain from eating meat and dairy products. However, the bakery products and vegetarian delicacies such as tahinopitta, spanokopitta and kolokopitta are so tasty that no one misses on the meat.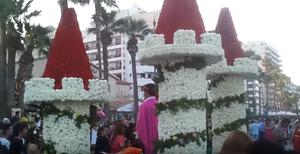 Youtube
Anthestiria Flower Festival
In May, Cypriots welcome the arrival of the spring with the Anthestiria or Flower Festival. To demonstrate a glimpse of nature's beauty, a parade of flowers and floats is organized from Poseidon Avenue to the old harbour at Kato Paphos. In historical and mythological context, this festival is inspired by an ancient Athenian festival that was held every four years to honour the God of theatre and parties; Dionysus. Similar to early feasts, the modern-day Anthestiria festival also has a theme. The word Anthestiria is derived from the word 'anthos' meaning flower and the festival is organized to celebrate the rebirth of man and nature.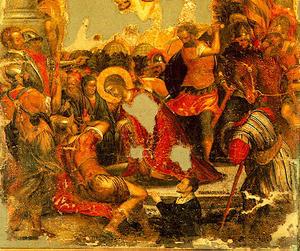 CC / Michael Damaskenos
Agia Paraskevi Traditional Fair
Celebrated in the honour of St. Paraskevi, this fair is organized in July in all churches of Cyprus. Every town and village celebrates it according to their tradition, but a religious service is held on the evening before the day and on the day itself. Along with the religious events, the Agia Paraskevi Traditional Fair also includes entertainment, performances and traditional kiosks selling food, drinks and handicrafts.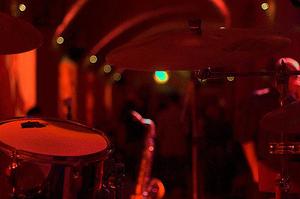 Flickr / Mauro Caccavale
Arkadia Festival
In the month of August, the villagers of Kallepeia come together to arrange the lively annual Arkadia festival. There is music, fun, traditional Cypriot hospitality, dancing and also great food and wine. Foreigners and locals are welcome to join in the fun.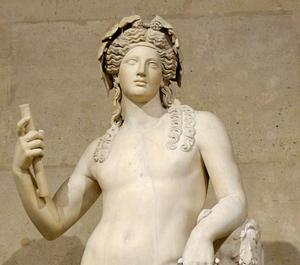 CC / Jastrow
Dionysia Festival
In the summer month of September, Stroumbi, a village located within Paphos holds a festival in the honour of Dionysus, the Greek God of theatre, wine and parties. First organized in the 1960s, this three-day festival has now grown to be one of the biggest wine events of the country. Along with wine exhibits, there is traditional Cypriot entertainment, local arts and crafts, food and dance. Throughout the festival, plenty of grapes and palouze is offered for free. On the last night of the festival, a beauty contest is arranged where a "Star Dionysia" and a "Miss Grape" is announced after a dance contest.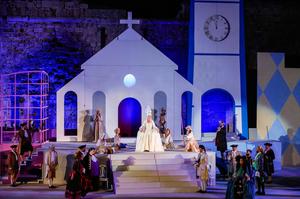 Paphos Aphrodite Festival

Paphos Aphrodite Festival
In the month of September, Paphos Aphrodite Festival is organized by the Pafos Aphrodite Festival Cyprus (P.A.F.C) to promote Paphos as a culturally rich city. They invite a famous opera troupe every year during the first weekend of September to perform at Medieval Castle Square in Paphos. The festival has witnessed many illustrious performances like Verdi's "La Traviata" and "Aida", Bizet's "Carmen" and Puccini's "Turandot".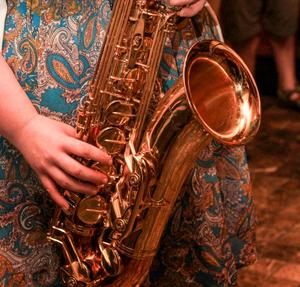 Flickr / Mark Galliano
Paradise Jazz Festival
The Paradise Jazz festival takes place in Paphos every September. David Locke and Socratis, the owners of Paradise Place in Pomos, first started the festival in 1999 to promote their love for jazz music. In 2007, the festival shifted location from Pomos to the centre of Polis Chrysochous. The main purpose of this festival is to bring London's young Jazz musicians to perform in Cyprus.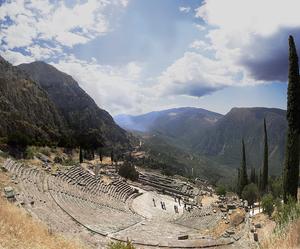 CC / Leonidtsvetkov
Ancient Greek Drama
In July and August, three separate ancient theatres of Cyprus host one of the finest festivals on Greek drama. Great historical and mythological stories depicting domestic differences, betrayals and heroic deeds, written by Aeschylus, Sophocles, Euripides and Aristophanes are re-enacted in the classic Greek tradition. The drama festival goes on for a month, attracting a large number of Greek, International and local visitors. People especially travel from all around the world just to see the Greek dramas performed by various international drama companies. The events take place at Kourion Ancient Theatre in Limassol, Ancient Odeon in Paphos and Makarios III Amphitheater in Nicosia.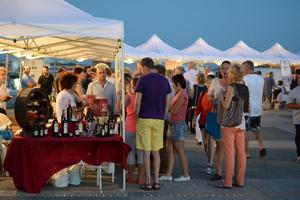 Paphos Wine Festival
Paphos Wine Festival
Paphos is known far and wide for their exclusive wines, and people from all over the world come to enjoy different kinds of authentic Cypriot wines, which can be relished at their best in their natural surroundings. This cultural festival offers different kinds of activities such as magic shows, puppet shows, face paintings, etc. Wineries and wine sellers from all over the country gather together for this event in the month of September to make sure their product reaches the maximum number of people.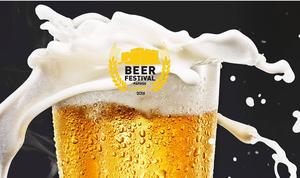 Paphos Beer Festival
Paphos Beer Festival
The Paphos beer festival is a recent addition to the cultural scene in Paphos. Generally, this event takes place in August. This is the largest festival of its kind in the region and features more than a hundred kinds of beers from all over the globe. Many well-known beer brands participate in this event which also includes live entertainment programs such as fireworks, music and also a unique beer drinking competition.
Recommended Activities