Paphos (Pafos) is a perfect holiday destination for you and your family. There are a plethora of outdoor activities which you can choose from. We have hand-picked some of the best tours which are adventurous and steeped in tradition and culture.
The professional guides will lead you through the layers of history. Enjoy the pleasing atmosphere, picturesque views and savour the scrumptious local products. Create some unforgettable experiences as you visit Paphos (Pafos) and make the most of your trip.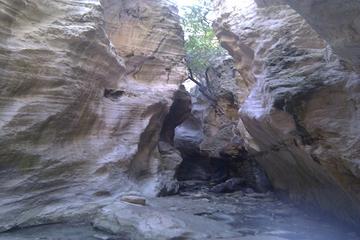 Day Trip by Mini Bus to Akamas From Paphos
Indulge in an impeccable adventure tour of the Akamas peninsula, steeped in history and geological formations. The headland was named after an Athenian warrior and the son of Theseus who is said to have arrived after the Trojan war. Nature lovers will be exalted with flora and fauna. Explore the deep valleys, islets, caves, and gorges like Avakas, which form a geological mosaic. Explore the unspoiled park of Akamas and enjoy the pleasing biodiversity, habitats and ecosystems.
CHECK AVAILABILITY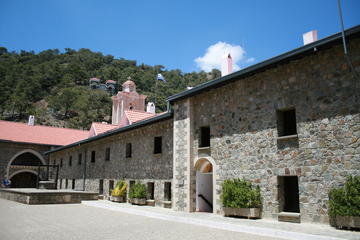 Day Tour to Troodos and Kykkos from Paphos
Enjoy the top cultural attractions with your family on your Day Tour to Troodos and Kykkos from Paphos (Pafos). A bus-drive with your guide steering in English or Russian will take you around the city's hot spots. Visit the Chrysoroyiatissa Monastery, a popular religious site and the Kykkos Monastery, Cyprus's most lavish monastery that is dedicated to the Virgin Mary (Panagia). Visit Mount Olympus, and stop at Troodos Square continue to the beautiful Omodos village popular for its wine tradition.
CHECK AVAILABILITY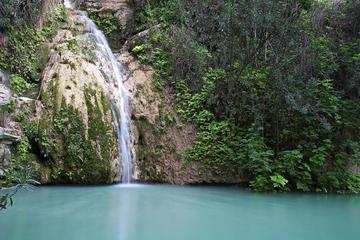 Full-Day Baths of Aphrodite Tour from Paphos
Explore an island steeped in history on an 8-hour guided tour from Paphos (Pafos) and enjoy the cultural and mythological facets of Aphrodite, the Goddess of love. Visit a restored-village-house in Letymbou town and taste the local products like bread and Xaloumi (Cyprus cheese). Savour the Loukoumia sweet at the Cyprus Delights factory. Head for a mini-cruise to the Blue Lagoon from the Polis and Latsi harbour. Take a nature trail to the Baths of Aphrodite, where the Goddess used to bathe.
CHECK AVAILABILITY
Recommended Activities