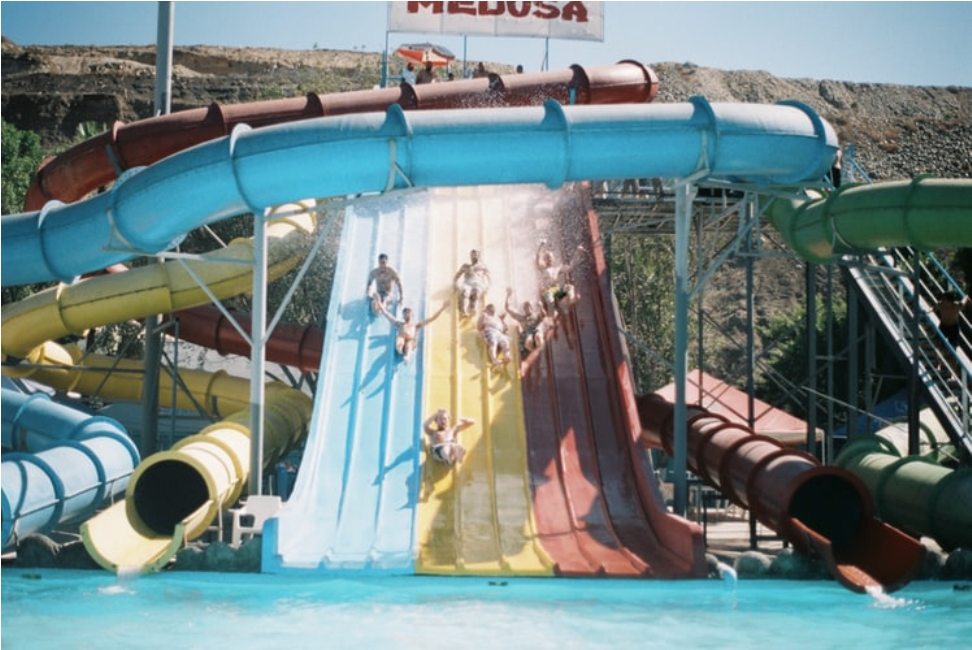 You know how it feels in the sweltering summer heat when there is wall-to-wall of sunshine and clear blue skies and all you want to do is to grab your swimsuit and enjoy some super cool water activities. 
Paphos (Pafos) in the month of August experiences rising temperatures, and therefore it is a perfect time to cool down at the biggest water park in the city, the Paphos Aphrodite Waterpark. The aqua adventure centre is packed with endless fun-and-entertainment opportunities for the whole family.
Paphos experiences a daily high temperature of around 86°F (30°C) and an average low temperature of 72°F (22°C) during this time of the year. With the scorching summer heat, it feels magical to ride down thrilling water slides and the 35,000m² of naturally landscaped Paphos Aphrodite Waterpark makes just an ideal summer escape.
How To Reach
The Aphrodite Waterpark is located in Kato Paphos, close to the Poseidonos Avenue and the Paphos Amathus hotel. You can reach by bus or by renting a car.
Entertainment Activities
Kids will love being welcomed by the Frog mascot and you can choose from an assortment of fun water rides and slides like the Super Volcano, Gravity, and Wet Bubble. For your younger tots, also try the Kiddies Pool, Pirate Ship, and the Mini Bubble. Look out for the Lazy River, a relaxing ride around the river, and the Kamikaze, a jaw-dropping ride for adventure junkies.
Top-Notch Facilities
The facilities at the waterpark are par excellence, and you can enjoy the free wi-fi, or get your fun moments captured by a photographer. You will enjoy the delectable refreshments at the food court and shop for waterpark branded gifts from the souvenir shop. 
Are you excited for some non-stop aquatic thrill? Then, book your flight to Paphos now.