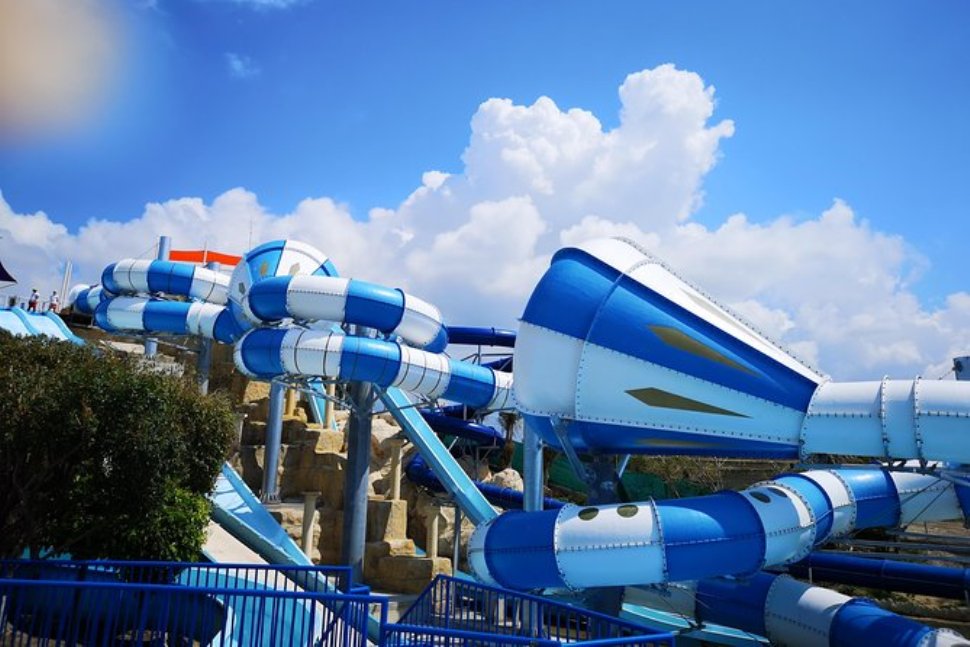 The Cypriot city of Paphos is a wonderful family-friendly destination, especially when travelling with kids. Enjoy a day at the beach with the island's 320 days of sunshine or some adventure sports with the children; there is something there for everyone. Here are some places kids will absolutely love:
Aphrodite Waterpark
Visit Aphrodite Waterpark with family and let loose with exciting rides like the Kamikaze, Freefall and Aqua infinity. There's also a life DJ as well as various snack kiosks around the park. For a bite to eat, head to the restaurant area for some Chinese or other fast foods. The park also boasts world-class facilities with lifeguards and slide guards at every ride and pool, free Wi-Fi, all-day lockers and sunbeds and umbrellas for everyone.
Paphos Zoo
Take a trip to Paphos Zoo for a tryst with nature; kids will love to catch a glimpse of exotic species from around the world like giraffes, kangaroos, white lions, and tigers. The zoo started as a bird park so you'll find several feathered friends like owls, eagles and white cockatoos whizzing about. There are a snack bar and restaurant for the adults and a kiddies' playground for the little ones. It is located approximately 30 mins from the city centre.
George's Fun Bus
This fun and educational tour on George's Fun Bus is a must-have for your kids. Starting at a prehistoric settlement, the titular George explains how people lived during the prehistoric era. We then move to an art college completely made of recycled materials; here George stresses the importance of being environmentally conscious. The tour then moves to Ayios Neophytos Monastery where we stop for a tea break. Make sure you bring a bathing suit for this next stop because George takes everyone down to the Adonis Waterfall. After frolicking around in the water the bus heads to the Sea Caves where you'll enjoy a barbeque feast with wine for the grownups and soft drinks for the kids. Unwind on the beach after the yummy meal or join in with the others for a sing-along. The highlight of the entire experience, however, is George; the man is a powerhouse entertainer filled with jokes and fun facts about every location.
Fly down to Paphos today for a truly magical experience for the whole family to enjoy!