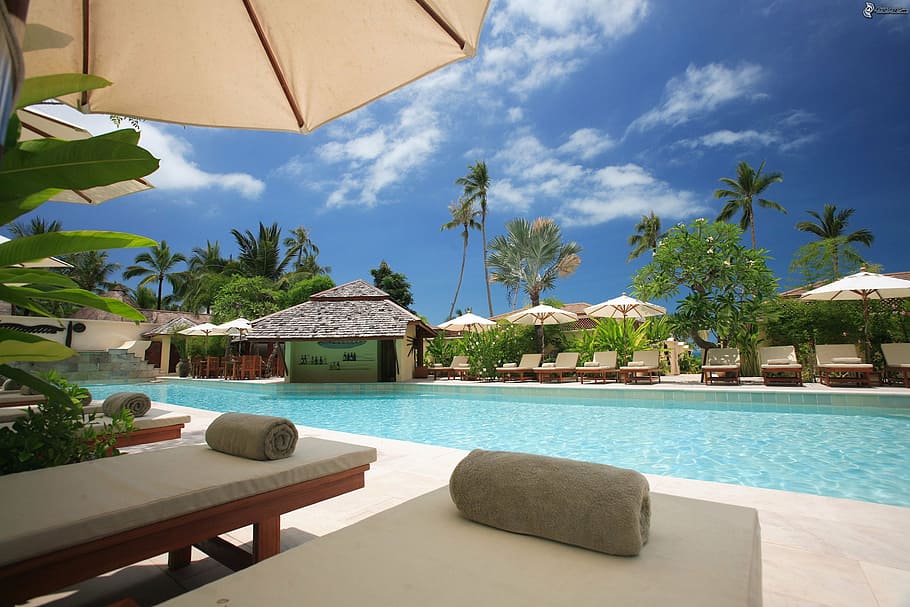 The coastal city of Paphos is an important tourist destination for travellers all over the world. This Cypriot city has amazing scenic landmarks and paired with the picturesque beaches - an excellent holiday spot. During travels to Paphos, feel free to splurge a little and get ready to pamper yourself and your loved one by staying at one of the top luxury hotels in Paphos.
Azzurro Luxury Holiday Villas
The Azzurro Luxury Holiday Villas is situated in Peyia which is roughly 16km or about 30min away from Paphos and is perfect for business or leisure. State of the art facilities and recreational amenities like a children's playground and hiking trails makes the price worth spending to stay here.
Elysium Resort
Elysium Resort of Paphos has everything that you would expect in a 5-star luxury hotel. 24-hour room service, facilities for disabled guests and free Wifi are just some of the services of this esteemed hotel. Beautifully designed, the resort is an excellent way to treat yourself and relax on a well-deserved holiday.
Annabelle
Annabelle in Paphos is surely a wonderful blend of the city heritage and history along with the stunning contemporary decor. The hotel has a rooftop pool, along with the usual modern amenities offering panoramic views of the Mediterranean.
Constantinou Bros Asimina Suites Hotel
The Constantinou Bros Asimina Suites Hotel is a luxury 5-star hotel that is situated 3km from the Paphos fishing harbour and 4km from the main town centre. Most of the rooms are air-conditioned having modern amenities and balconies. Some of these rooms even have their own private pool with wooden decks as well! The hotel is a 20-minute drive from the Paphos International Airport.
Azia Resort and Spa
Located just 5km outside Paphos on the beautiful seashore is the Azia Resort and Spa. The Arabian inspired resort is an excellent place to relax and rejuvenate. With amenities like a hot tub and swimming pool, it will surely be a delight to spend time in the amazing landscape.
Enjoy the pleasant weather of Paphos and book a luxury hotel in Paphos to experience all the luxurious facilities the hotels have to offer on your holiday.