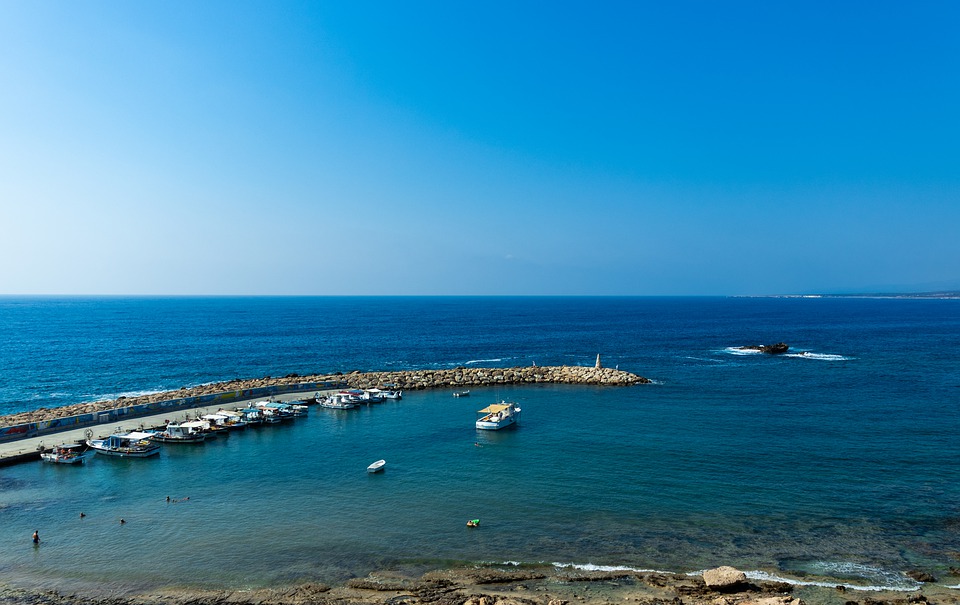 Thanks to its Hellenic roots, Paphos is one of Cyprus's heritage hotspots. Legend has it that Paphos was the birthplace of Aphrodite, the Greek goddess of love and beauty, making it the perfect spot for a romantic getaway with your significant other. 
The town is cosy and quiet, with the nightlife revolving around a few friendly bars and restaurants located in the centre of Paphos. Cypriots know how to throw a big fat Greek bash with lots of food, drink, music, and dancing. When it comes to LGBTQIA+ pride, Paphos loves to show off its best side on the sun-drenched beaches and secluded bays just along the coast. Paphos is slowly becoming one of the most developed tourist destinations in Cyprus, especially for LGBTQIA+.
Beaches
Cyprus really steps up to the mark when it comes to beaches. There are a handful of fantastic beaches in Cyprus that accommodate everyone, whether you're a gay couple, a group of mates or just fancy topping up your tan with your mum. You can enjoy the natural beauty of the region at several LGBTQIA+ friendly and nudist beaches in and around Paphos. Among the most famous beaches, Pissouri beach promises a feeling of absolute isolation, since there are no buildings or passways anywhere nearby. 
The easiest to get to Pissouri, on the west of the island, halfway on the road between Paphos and Limassol is by driving to Columbia Pissouri Hotel car park and then walking down the path on the left. Located just a few kilometres east is Aphrodite's Rock – the birthplace of the ancient Goddess of Love, making this beautiful beach extra special. You may also want to visit Avdimou beach or Sea Caves, located just a half-hour drive away from central Paphos, where you can take a cruise or enjoy swimming, sunbathing and meeting new people at the beach.  
Bars
The few gay-friendly bars in Paphos guarantee a welcoming atmosphere, however, queers can be found in all places of the city - clubs, bars, and restaurants. 'The Different Bar' is Paphos's oldest gay bar where you can stop by for a beer or a glass of local wine. It is a cosy bar located on Bar Street in Paphos. Different Bar is almost always full of tourists and situated in the heart of the town so you won't find many locals here. They prefer the anonymity of Limassol since, in the tiny Paphos, everyone knows everyone else. If you're really looking to amp up the party, head to Limassol (approximately an hour away), where you can have fun at exclusively LGBTQIA+ friendly bars and clubs.