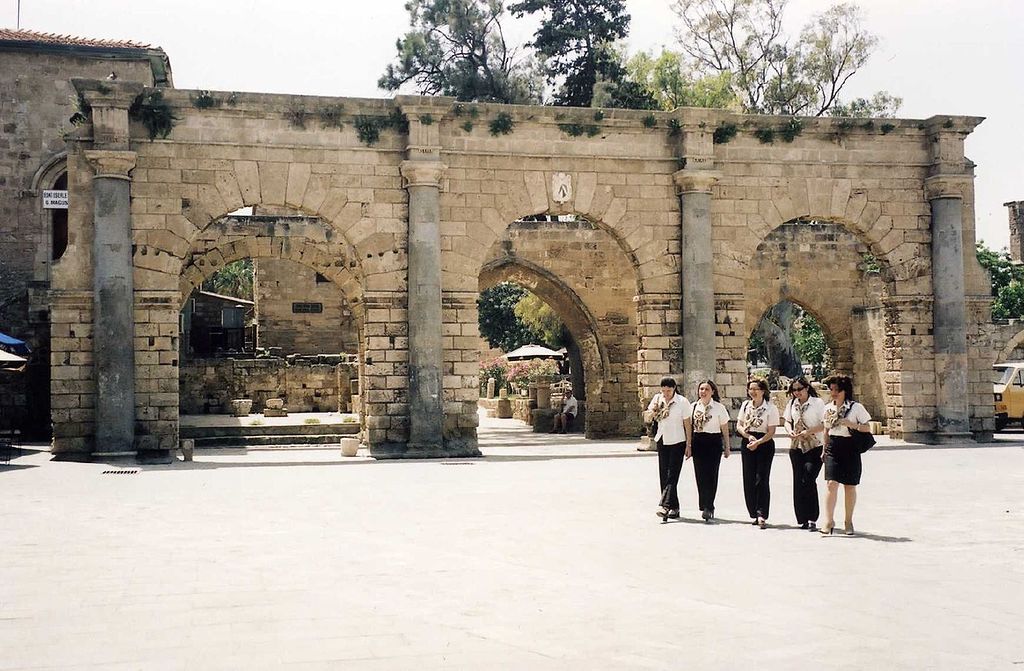 Exploring the ancient monuments is one of the most important things that you must do while travelling in Paphos which is deeply steeped in history. The towns of Famagusta and ancient Salamis are great alternatives if you want to discover the Greek and Roman ruins.
These places represent the culture and the lives of the people that lived thousands of years ago and contributed a great deal to the country's heritage. The Roman city of Salamis was once the most important city in Cyprus and many significant events have occurred here. Today you can see its relics such as the Roman gymnasium, baths, courtyards, the amphitheatre, and many more interesting remains.
Credit: Gerhard Haubold / CC BY-SA 3.0
The city of Famagusta represents fine examples of medieval architecture. You will find many landmarks such as the Othello's Tower, Palazzo del Provveditore, Nestorian Church, Venetian House, Ganchvor monastery, and many other churches and monasteries. This place has been ruled by many empires from the Ottoman to the British, and one can see their impressions on the city quite clearly.    
Take a tour to visit these historic places which will certainly enrich your mind and leave a firm impression of their legends and heroes.