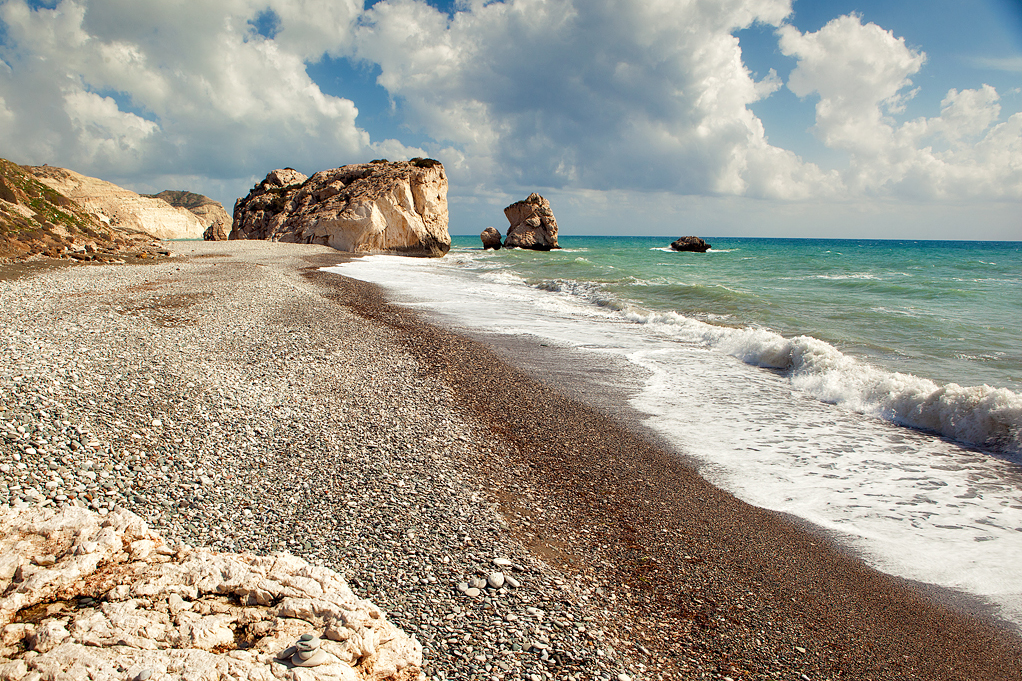 A visit to the historical city of Paphos is incomplete without visiting the Petra Tou Romiou which is popularly known as the birthplace of Aphrodite, the goddess of love, beauty, pleasure, and procreation.
This place is also called as the 'Aphrodite's Rock' and millions of people visit it every year. According to the legends, the goddess was born out of the sea foam and picked this rock to begin her human life. Another myth states that the rock is associated with the warrior Basil who hurled it on the invading Saracens from the Troodos Mountains to protect his country. However, there are many other stories with the local people and each one is equally fascinating.  
The name 'Petra Tou Romiou' literally means the 'Rock of the Greek' and is full of seaweeds, corals, and seashells. This magnificent rock is surrounded by the ocean and presents a stunning picture to its visitors. However, the tourists are not allowed to climb the wall and swimming in the sea is also prohibited as the sea here is quite unruly.
How to Reach There
One can visit this beautiful natural gem by taking the highway connecting Limassol and Pafos. The path that goes to the rock will delight the adventurers at heart as it is filled with cliffs and mysterious caves formed by the sea. If you don't like climbing then you can just sit back and absorb the magical ambience that has so many folklores associated with it.        
Plan a day tour to visit this beach which is situated just at a distance of 25 km from the Paphos city, and let its mystical waters drift you away to some altogether different shores.