Credit: Wojciech Biegun / CC BY-SA 3.0
Paphos is a coastal city in Cyprus with beautiful beaches and wonderful historical sites. It is a perfect holiday destination for explorers and travel enthusiasts. 
The city has something in store for everyone and there are endless things to do in Paphos which will help you discover the beauty of this splendid city.
Here is a list of some exciting must-do things to enjoy while in Paphos.
Visit the Beaches
Being a coastal city, Paphos is surrounded by a number of stunning beaches. There are about 27 beaches in and around Paphos, the 12 amongst them have been awarded Blue Flag status. The beaches are safe, clean and certainly some of the best in the world. The most popular is the Coral Bay which is located to the north of Paphos having shining soft sand, great swimming services and also a range of other facilities available in close vicinity.
Explore the Historical Sites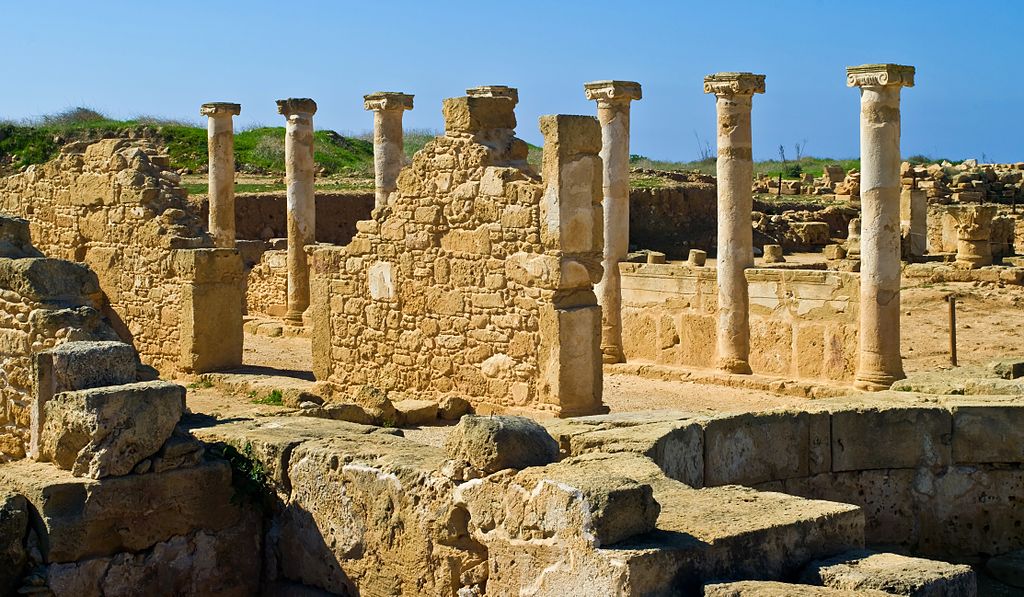 Credit: Nikodem Nijaki / CC BY-SA 3.0
Paphos is a city with great history and rich heritage, the signs of which can be found at places like the Kato Paphos Archaeological Park, which is a UNESCO World Heritage Site that finds its roots in the prehistoric times. In this park, you can see the extraordinary Roman architecture and mosaics preserved with care. Also, visit the Tombs of the Kings which houses the underground tombs built back in the 4th century BC. Moreover, one can travel around the ancient city of Amathus and know more about the evolution of the city.
Taste the Delicious Cuisine
Besides its rich history and beautiful beaches, Cyprus is also renowned for its delicious local food like the Halloumi cheese, Sheftalia sausages, kleftiko, and ostrich dishes. You can also taste some lip-smacking Turkish delicacies in the northern regions of the city and even watch them cooking in front of you. Indulge in this unique gastronomical experience while visiting the city.