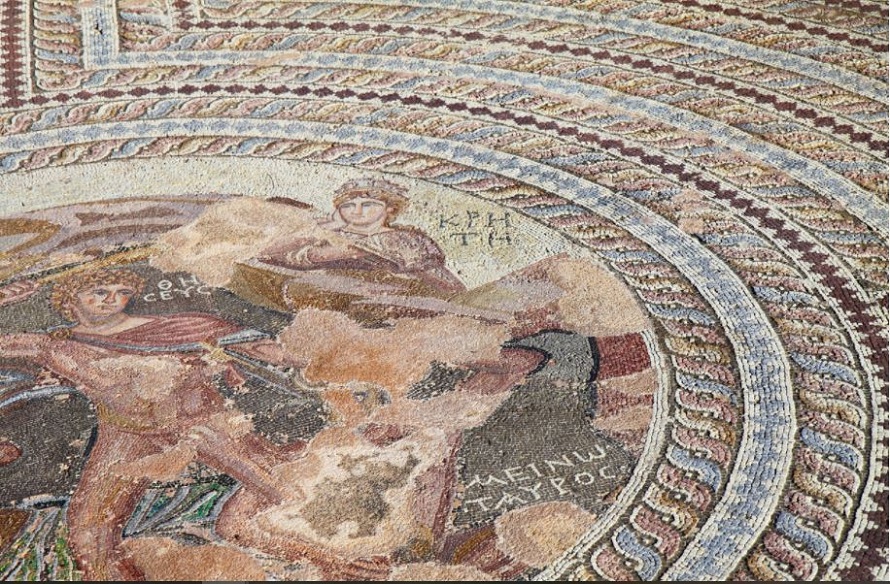 The Cypriot city of Paphos is a destination of picture-perfect scenery and coastal beaches that are a dream of every local and visitor. Besides the natural beauty, the city also has plenty of man-made attractions that showcase the culture and the history of the city during simpler times. Spend a weekend visiting museums, or check out one or two with your family and let us know! Don't forget to travel with a mask and enjoy your road trip!
Paphos Ethnographic Museum
The Paphos Ethnographic Museum is a private museum that at one time, was one of the wealthiest and best private museums on the island. The museum is located in a two-storey home built in 1894 that houses the history, folk art and literature as well as costumes, furniture and daily artefacts collected by George Eliades.
Geroskipou Folk Art Museum
The Geroskipou Folk Art Museum is 3 km away from Paphos and is home to the different folk art and daily life of the people in Cyprus. The museum has been open for the public to explore since 1978. Housed in a typical 18th-century building this museum belongs to the Department of Antiquities of Cyprus. The exhibits include pottery, rug weaving and rope making including village life since the last few centuries.
Byzantine Museum
The Byzantine Museum is situated in the Nicosia district, which is roughly 3 km away from the centre of Paphos. The museum alone contains a rich collection of Byzantine art on the island dating from 9th to the 19th centuries including robes, vessels and books of that time. The main attraction of the museum is the 6th-century mosaics from the church of Kanakaria.
Agios Georgios Museum
The Agios Georgios Museum is 6.5km away from Paphos and close to the village of Pegeia. The Agios Georgios is an archaeological site as well as a museum that contains the Early Christian settlement going as far back as the 6th century. This informative and interesting church contains ruins of two Christian basilicas as well as mosaics of animals.