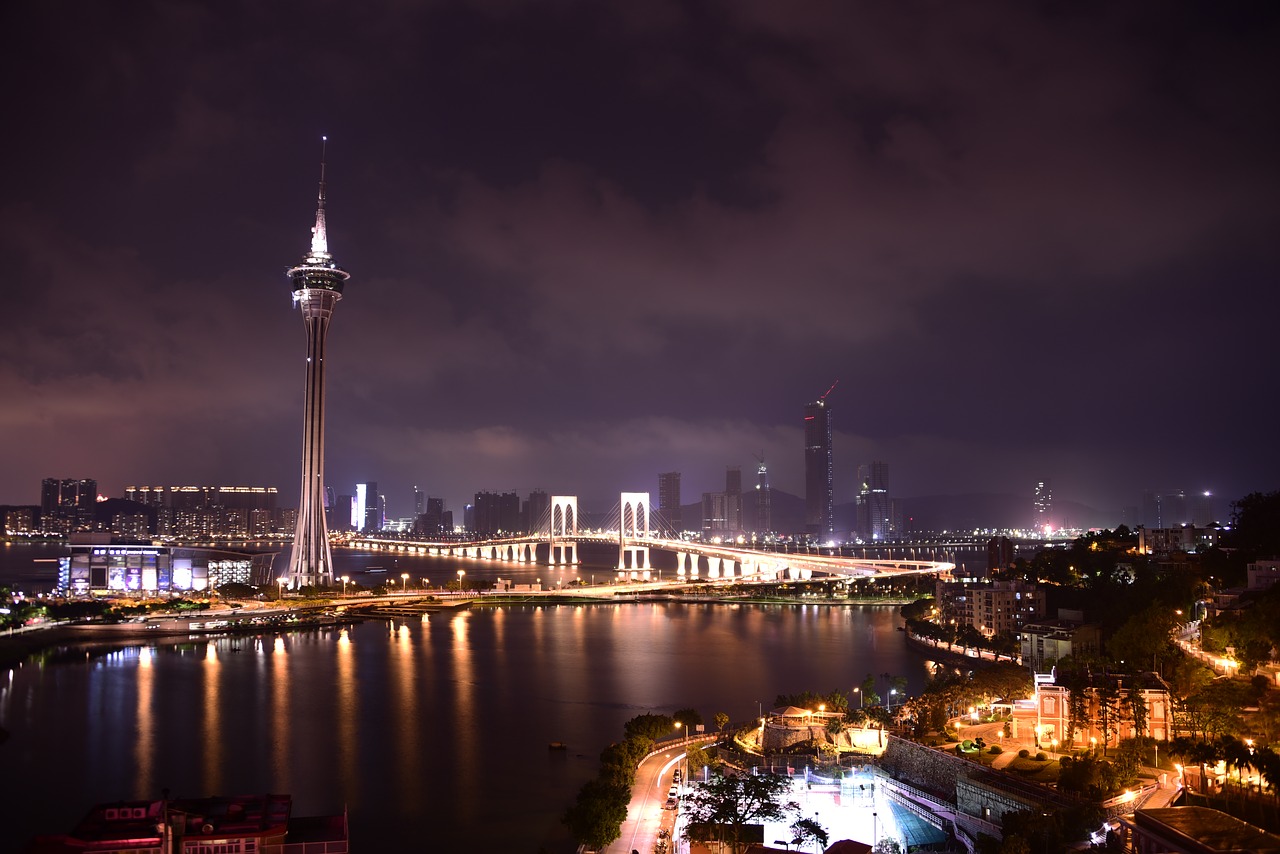 Find the best fun activities you can do while in the amazing city of Macau. From exploring museums to chasing no wager casino bonuses.
Exploring the City of Macau for its Adventurous Activities
Commonly referred to as the Vegas of The East, Macau is a Special Administrative Region of China and has a lot to offer for its visitors. Macau was once a Portuguese colony and we can see this in some of the influences in the city's culture and buildings. It was later handed over to China in the 90s. Since Macau is only an hour away from Hong Kong, those who live and travel there visit the city often making it one of the best places for a day trip.
There are lots of activities to do in Macau and they include hiking, sightseeing some cultural sites, gambling, and eating as well. It is a site that is important to the East and has even gained an accolade from UNESCO as one of the world heritage sites.
Important Tips While Visiting Macau
The local currency in Macau is Macanese Pataca. The Hong Kong dollar is also widely used, though you may be given change in Pataca. The local currency is not acceptable in Hong Kong so it is wise to get rid of any remaining currency as you leave Macau. There are 4 seasons in Macau with hot summer weather from July to September and a chilling winter from December to February. An ideal time to visit Macau is from March to June or September to November. Generally, Macau is crowded throughout the year, especially at the main tourist attractions.
The Macau people speak Cantonese, but most can also speak basic English. Road signs are trilingual in Chinese, English, and Portuguese. The city is not all glamour and there are poorer places, you should at least be careful when visiting. For instance, opposite the casinos and malls are poor neighborhoods with unattended buildings and streets. Remember to buy a local SIM card if you're planning to stay for a while.
Also, the whole city is probably dead until 11 am. You won't find most shops open before then and it is a bit of a letdown especially if you want to spend every hour of your stay at Macau outdoors. Luckily in Macau, you can access social media websites like Twitter, Instagram, and Facebook without the need for VPNs. Something which is not possible in China, unless you have a VPN service.
Accommodation prices in Macau have an interesting trend. The price of accommodation soars on Friday to Sunday and even if you had booked earlier, you might have to increase your pay during the weekend. That's because, during the weekends, tourists flock from all over to do one thing only-gamble! Yes, the rate of people coming in during weekends is so high that hotels are forced to hike prices. Expect to pay an extra 5-10% of your normal rates during the weekends.
So what is there to do when visiting Macau?
Drop By At Senado Square
If your trip to Macau is short and you need a place to blitz to, head over to the stunning Senado Square. It's an open space with highly-Portuguese street designs that include mosaic patterns with alternating black and white shades. The street is surrounded by historic buildings which regularly host events and festivals each year.
Visit The Ruins Of St. Paul's
The ruins of St Pauls is an attraction that every tourist needs to check during their visit. It is located at the heart of Macau and what we see now is what remains of the Church of St. Paul, founded in the 17th century. The facade has more than 25 meters of a continuous array of granite, a good reason why it didn't burn down during the fire. You will always find people flocking at St. Paul's as it is the main attraction and the most iconic historic landmark in the city of Macau.
Visit Sky 21 Rooftop Bar and Play at No Wager Casinos
Macau has lots of buildings and only a few have a rooftop bar as picturesque as the Sky 21. It is an amazing place if you don't want to go to the crowded Macau Tower. If you want an incredible experience, visit the rooftop bar at night and witness Macau's amazing nightlife view. You can see the bustling casinos and malls busy with people moving in and out, or the rippling lights at the bridge in Macau. While there are no casinos in the Skytop bar, you can still access online casinos while sipping your favourite drink.
There are sites with no wager casino bonuses and those that require deposits as well. We'd fancy such free options especially if you just want to have fun and enjoy your stay at Macau. Plus, the pandemic has more people indoors making online casinos the norm.
Watch the House of Dancing Water
one of the best performances in Macau has to be the House of Dancing Water show. It is a breath-taking show at the theatre as performers just come out of nowhere with crazy acrobatic skills. The stage design itself is incredible and has a massive pool in the centre where acrobats perform in world-class moves never to be seen anywhere. Make sure you book early to get the best deals and discounts at the infamous House of Dancing Water Show.
Hike on Taipa Island
The most popular hiking destination in Macau has to be the Taipa island which is divided into Taipa and Coloane villages. Here, there are three amazing trails, the Coloane Trail, Grand Taipa Hiking Trail, and Small Taipa 2000 Circuit. The longest trail is the Coloane Trail and takes roughly an hour and a half to finish, depending on your speed. Starting at Rampa do Observatorio, Grand Taipa Hiking Trail is medium length and takes you to the highest point on the island.
Apart from hiking Coloane and Taipa offer a serene environment often quiet and free from the bustling tourists like in St. Paul's. The Taipa village was formerly a habitat to local fishermen and offers some indigenous dining options, heritage attractions and historical museums. Don't forget to visit the Rua do Cunha food street for some delicious treats, or the Taipa Houses which will take you a trip down memory lane of Macau.
Walk the Walls of Mount Fortress
The mount wall was built by the Jesuits in the early 17th century as a defense point which later prevented the Dutch invasions of Macau in 1622. It was a crucial building to Macau and is now an attraction that oversees the panoramic view of the city in 360 degrees. Entrance at the fortress is free and up to date, you can still see a couple of cannons made for the city's defense. It is an exhilarating view and you'd definitely get an interesting perspective of the city of Macau.
View the Tilework at the Municipal Affairs Bureau
The Municipal Affairs Bureau of Macau was built in 1784 and has undergone several renovations over the past years. This place deals with all of Macau's municipal issues and ever since its construction it still has the amazing tile work that was done by early settlers. You will see the traditional Portuguese ceramic tiles along the walls of the building or Azulejos. They are almost similar to facades found in historical buildings in Porto or Lisbon.
Where to Stay in Macau
There are lots of options in regards to where you can rest after a busy day full of visits and hiking. For a cheaper hotel, consider the Grand Harbour Hotel. It is a modest place to stay with free wifi and a couple of other amenities as well. If you want to stay within Taipa village, the Altira Macau is a nice hotel to stay in. It is located at the bottom of the hill and has a rooftop lounge where you get to enjoy the views of Macau. It is an interesting place and you don't have to walk miles during the day to access hiking spots or shopping.
If you're a gambling person, look for hotels situated in Cotai. It is one of Macau's hotspots for casinos and has lots of hotels surrounding the area. The area alone has over $50 billion in recent construction developments, which include hotels, casinos, and sports facilities. The roads connecting hotels and sites at Cotai are quite a stretch, so you might want to include additional transport costs during your stay. But nevertheless, if you want to enjoy the casinos and golf centres, you don't need to move around as much.
While Macau is a small place, there are lots of fun activities to do during your trip and you will never get bored if you love hiking, gambling, or sightseeing. It is a world heritage area and one of China's influential locations in terms of gambling, both offline and online.