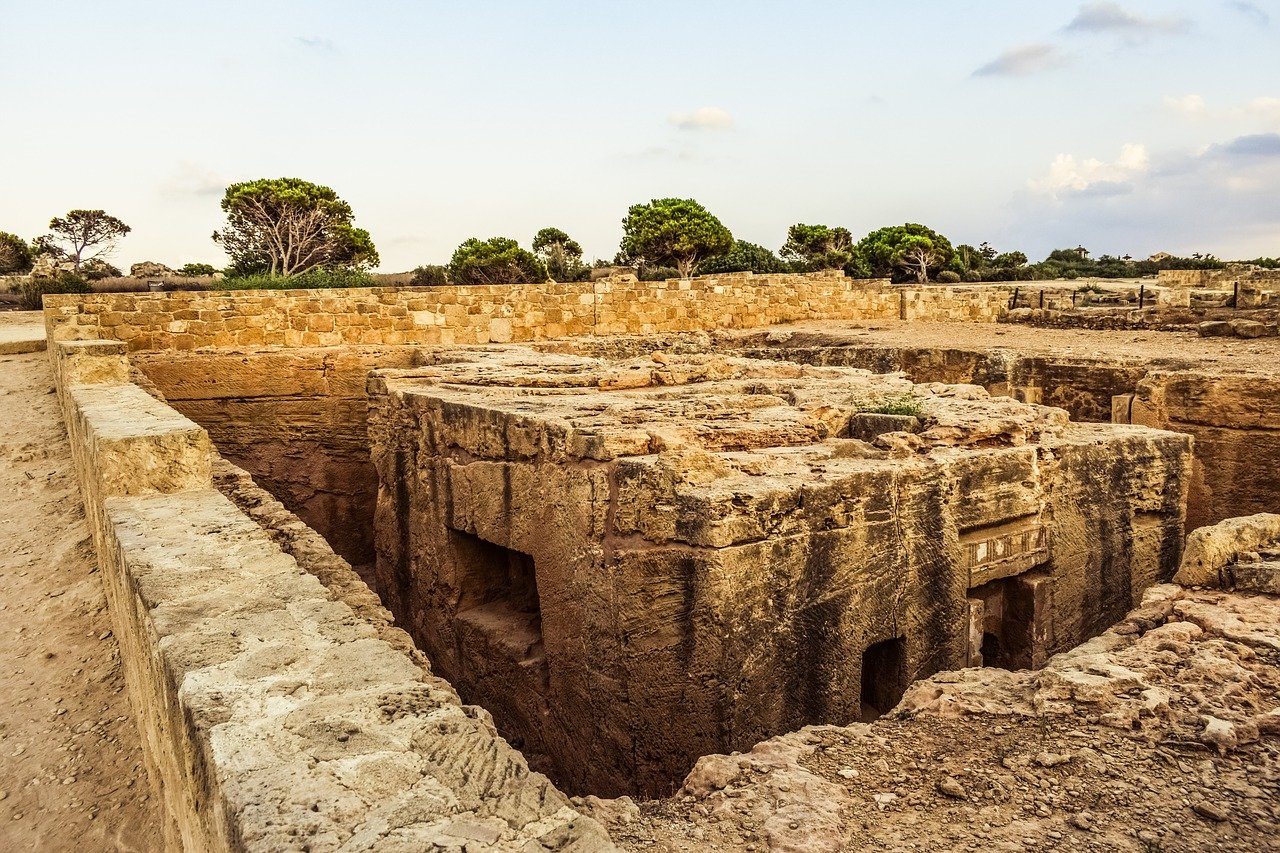 There is so much more to visit and explore in Paphos than just checking out the stunning coastal view. With lockdown slowly easing up, you now have the chance to wear a mask and get in those steps walking around the city. While enjoying outdoor dining at local restaurants, we recommend planning a trip to the Tomb of the Kings. Not only will you have the perfect chance to get some pictures for the Gram, but you can also explore without heavily crowded tourists!
Tomb of the Kings in Paphos is a historian's dream, but it is also a deeply enriching landmark to visit and learn more about the past. The well-known local attraction is a necropolis classified as a UNESCO World Heritage Site. Dating back to the 4th century BC the site provides interesting information about the history of the island during the Roman and Greek periods.
Contrary to the name, the tombs that are carved into solid rock are not home to kings but nobles and other elite aristocrats. The underground tomb carvings show evidence of living activity as well, with columns and carvings found similar to tombs in Alexandria. There are around eight well-preserved tombs that include complex passageways and outdoor chamber access to several burial spaces to fit numerous high ranking officials. While the bodies have not managed to survive preservation throughout, you are allowed to walk freely and take a chance to walk the steps that have not been tread for a while.
The seaside landmark is not far from the main city centre of Paphos and offers easy access to visitors while travelling. The walk from the Paphos Harbour to the Tomb of the Kings is filled with views of the natural landscape and the local beach. It might be morbid to visit the home of the dead, but taking time to study history can give you a completely new experience to cherish and appreciate!