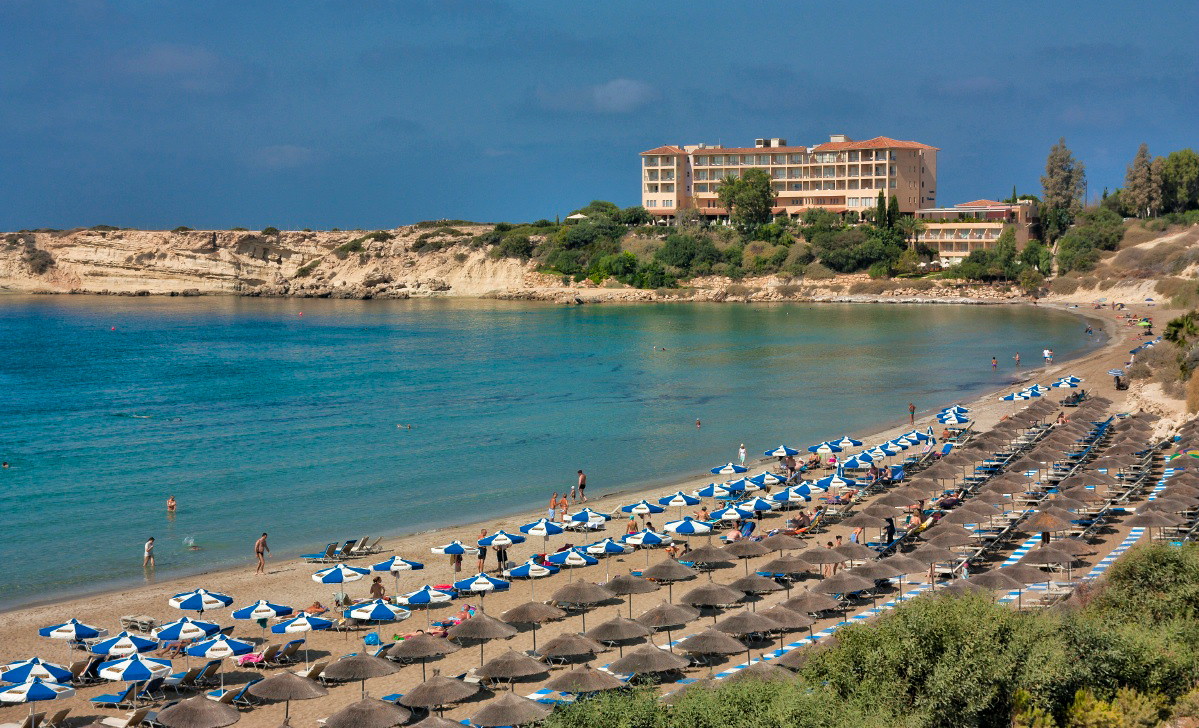 Credit: Paul Lakin / CC BY 3.0
The city of Paphos is a vacationer's paradise. For many years the city remained an undiscovered gem, but in recent times, it is getting recognition to be one of the best resort cities in the world.
Located in the south-western region of Cyprus the city boasts of around 50kms coastline which houses many stunning beaches. Let's take a look at a few top blue-flag beaches in Paphos one by one. All the above-mentioned beaches have been awarded the 'blue-flag' status for a season depending on the list of criteria that are to be fulfilled. 
1. Coral Bay
Located in Pegeia it is one of the most popular beaches in Paphos and is also easily accessible. The beach has all kinds of facilities like sunbeds, umbrellas, water sports, lifeguards, etc.
2. Geroskipou Municipal beach
The Geroskipou Municipal beach is situated in Geroskipou and provides a great location for the entire family to relax and rejuvenate. You will get all the necessary beach facilities here including accommodations.
3. Alykes Beach
It is one of the cleanest beaches in Paphos and the quality of its water is tested frequently. This beach lies in Kato Paphos and can be easily reached by car, motorbike, bus or a bicycle also.
4. Pachyammos Bay
Pachyammos Bay has excellent environmental management criteria such as sewage treatment and coastal planning. The beach also provides special facilities for disabled people.
5. Laura Beach
One of the best spots to spend a romantic afternoon in Paphos, Laourou Beach lies in the Peyia district of Paphos. Like the other blue flag beaches in the city, this beach is also decked with all the modern amenities.